Please note: The dojang will be closed Thursday, December 25; Friday, December 26; Thursday, January 1 and Friday, January 2 for the holidays.
Welcome to Yang Taekwondo
Our dojang is dedicated to perpetuating traditional martial arts practice and culture. We trace our heritage to Grandmaster Suk Jun Kim, a 9th degree black belt who has been teaching in the New York City area since 1975 and continues to teach on the Upper Westside.
Our goal is to teach Taekwondo as a method of self-defense
We offer a comprehensive martial arts education based on the effective and traditional ITF style of Taekwondo. Taekwondo is a Korean martial art that focuses on striking as a means of self-defense. We also emphasize the development of character, restraint and self-awareness through vigorous physical training and attention to traditional martial arts values.
Visitors are welcome
We are located in Midtown Manhattan on the eastside and offer Taekwondo classes for adults and children of all experience levels. We give free trial lessons for children and adults.
Competition Team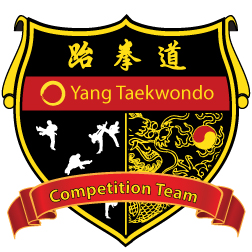 Please support our Competition Team.
Thoughts and news
Master Yang writes a blog on this website. Please check back frequently to read about school news, thoughts on modern martial arts practice and life as a Taekwondo teacher in New York City.